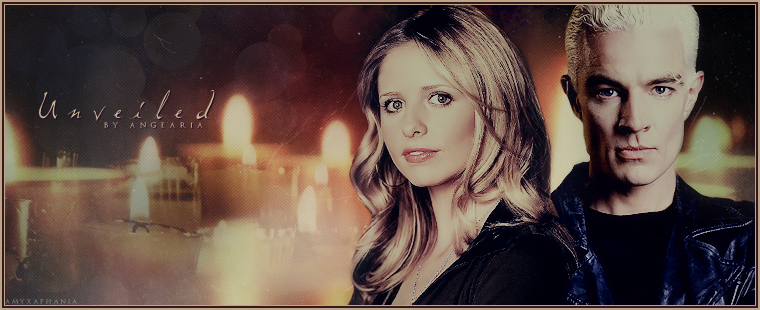 Title: Unveiled
Summary: Millennium. All Hallow's Eve. Ringing any bells?
Pairing/Characters: Buffy, Spike, ensemble
Timeline: Set between No Place Like Home and Family.
Rating: PG-13 for language
Word Count: 3610
Warnings: Ghosts! Boo!
Disclaimer: Joss is da boss.
Author's Note: Story originally posted 11/2/09. Banner by the ever talented
amyxaphania and the audio recording by wise-it-so, who is simply too awesome for words!