For optimal viewing, I recommend reading this post in
Light Format
.
IDW's
Spike
comic (written by Brian Lynch) has a page depicting the evolution of vampires from pure evil to noble good.
Click to View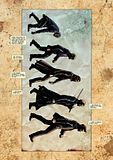 Shown through Spike's point of view, it frames Angel at the top of the evolutionary scale and describes him as "so noble it's coma inducing." This phrase has sparked much debate and I thought I'd go once more into the breach to explain my perspective. Not only does that page demonstrate Lynch's oversimplification of Angel's character (and the way Angel's complex nature was flattened in "After the Fall"), but it shows how misunderstanding Angel results in misunderstanding Spike and how he relates to Angel. (I'll add, I think Spike viewing himself as a chaotic 8.5 is pretty spot-on.)

So is Angel "so noble it's coma inducing"?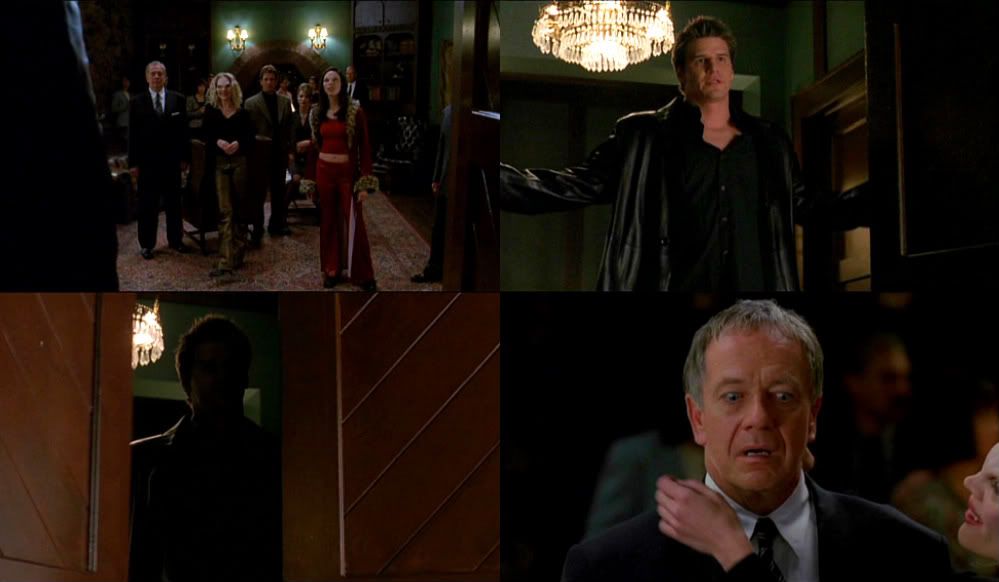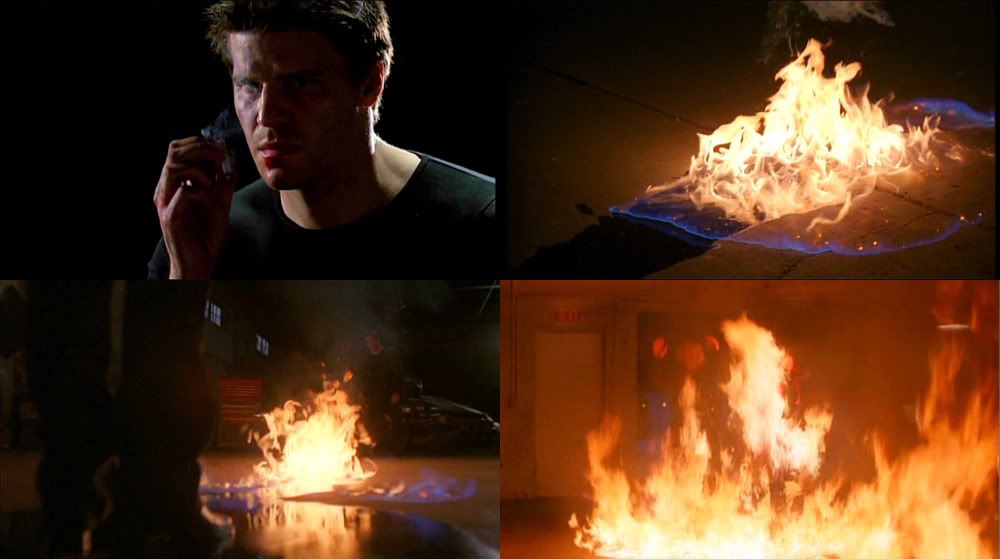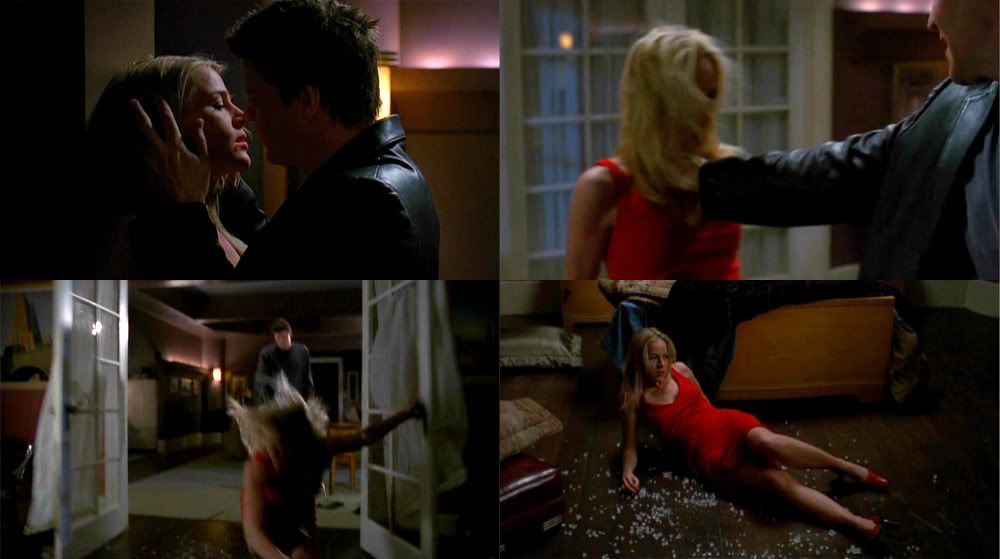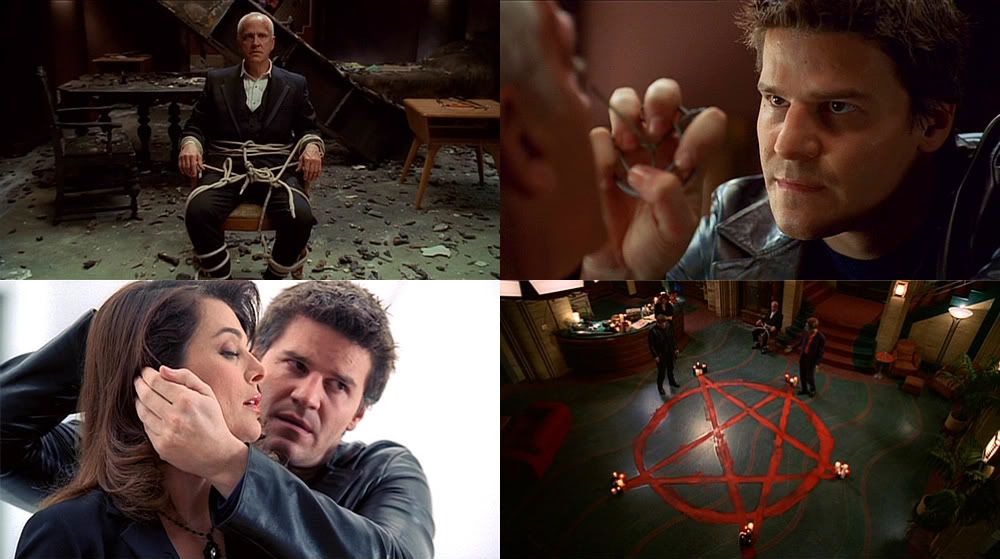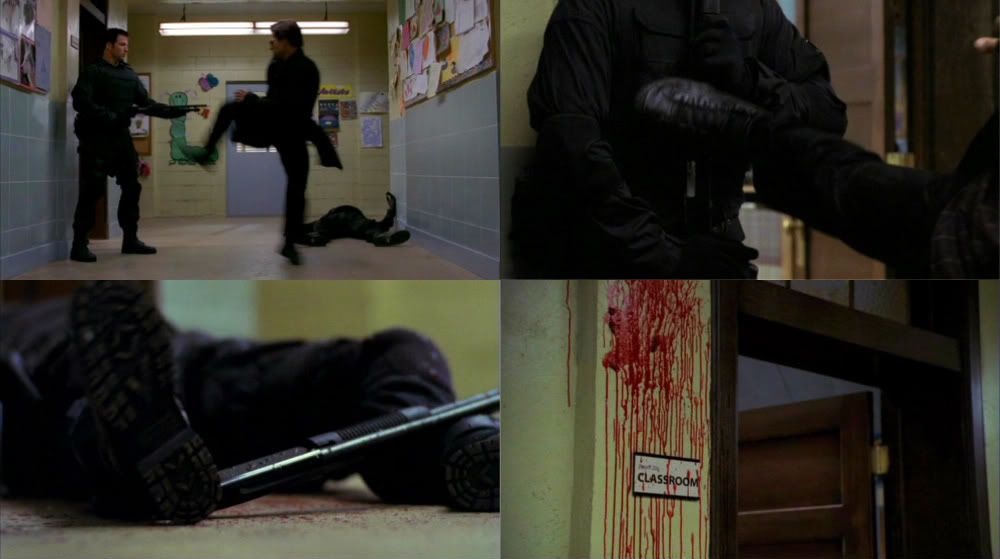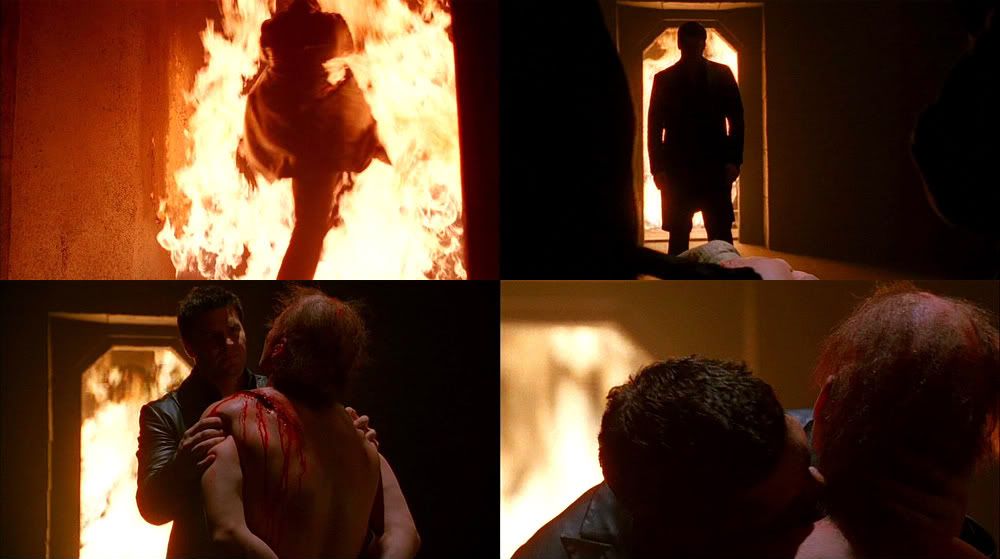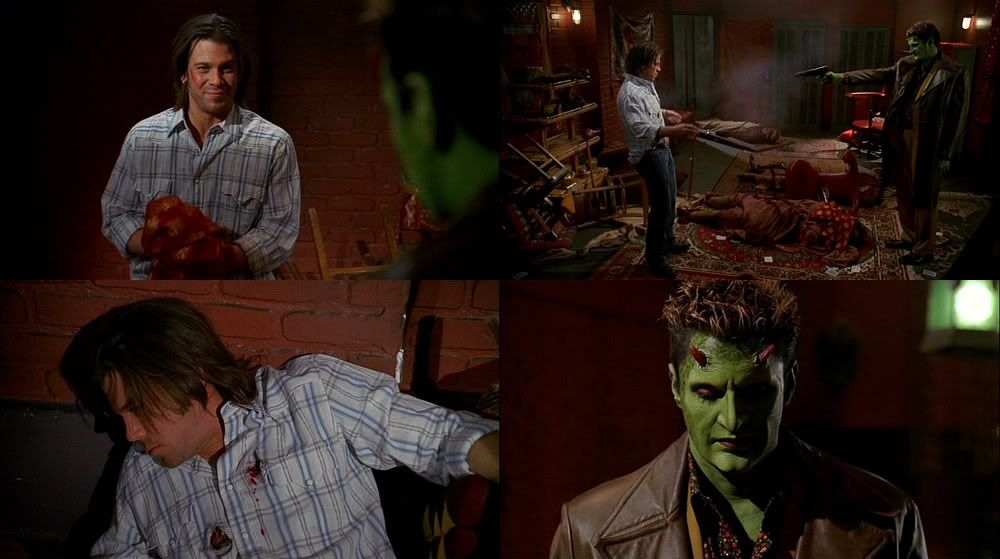 I say no. Now, I'm not interested in justifications for what Angel does in the above images (murder, torture, dark magic, brutality and abuse). It doesn't matter if the people he's harming are evil. What matters is how Angel conducts himself. Even if his motives are pure (and that's extremely debatable), his methods are heinous. For someone to be noble, it takes more than pure motivation. For someone to be noble, it means being noble when you're pushed to the brink, when you're tested—as shown above, when pushed to his limit, Angel resorts to extreme acts of violence.

I'm not arguing that Angel doesn't have moments of nobility (or even that he can be noble most of the time). I'm arguing that to describe Angel as "so noble it's coma inducing" is to completely and utterly ignore the ever present darkness in him. In some ways, that darkness makes his noble acts all the more noble because he's fighting against his demonic nature—but he still possesses a dark nature alongside the light and the noble acts do not diminish the evil he continues to perpetrate for selfish reasons or in the name of 'good' (a necessary evil is not noble—when you have to justify evil as necessary, you've abandoned nobility). Angel is a complex and exceedingly dark character who defies the inadequate moniker of noble.

So if Angel himself isn't "so noble it's coma inducing" as Spike describes him in Lynch's Spike #1, then it must be the case that Spike only thinks of Angel this way because he's idealized his big brother hero (aw, shucks, Spike's never gonna be as good as Angel). Except that's also wrong. One need only watch the final scene in "Damage" to understand the way Spike sees both Angel and himself: they're monsters. They were innocent victims once upon a time, but now they're monsters seeking redemption—a redemption Spike fears they're "too far gone" to ever achieve.

Angel isn't a noble man, he's a noble monster (with all the contradictions inherent in that oxymoron), and Spike is one of the few people who holds no illusions about Angel. Season 2 Spike might describe Angel as "so noble it's coma inducing" because that's how he'd see Angel's do-gooding from his evil perspective, but souled Spike? No way. Because he knows better than anyone that a soul doesn't eradicate or purify the monster within, it only tempers it. What's more, Spike's competition with Angel in Season 5 is fueled by the belief that he's a better hero than Angel ("Tell me more, hero." - "Destiny"). Eventually, Spike reaches a place where he doesn't really think he's all that better than Angel, but he still goes through the motions ("As long as it's not you." - "Not Fade Away"). Spike views them as equals (equally heroic, equally damned) while giving himself a slight competitive edge, not because he thinks Angel is better, but because he resents how everyone else thinks Angel is better when Spike feels he's just as deserving. Spike doesn't think Angel is better—he wants recognition that he's equally good (if not better).

It's a complex relationship between two extremely complex characters. That's a high bar to clear and sadly Lynch's writing doesn't come close to reaching it for me.

Do I need a disclaimer for my post? Probably. Here is is: I don't hate Angel. I do think he's a monster cursed with a soul who tries to be noble, who tries to do right, but sometimes fails so spectacularly that he descends into the darkness and embodies the evil he's vowed to fight.