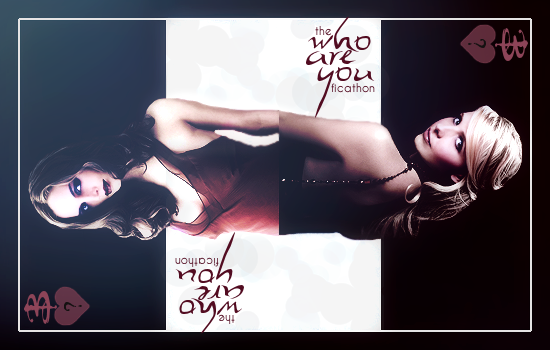 Banner and Icons by
amyxaphania




Prompt Ideas from moi carried over from the sign-ups post (plus some new ideas):


- Xander bodyswaps with a girl and must experience sexual harassment in the workplace from a woman's perspective.

- Riley bodyswaps with Forrest and must face racial issues at Sunnydale U.

- Buffy bodyswaps with Spike and must battle the demonic urges within a vampire's body.

- Harmony bodyswaps with Buffy during the first attempt to re-ensoul Angel in Becoming. The spell goes awry and now it's Harmony that must stop Angel from ending the world.

- Buffy and Joyce bodyswap and Freaky Friday antics ensue.

- Buffy and Dawn bodyswap because of a wish during Season 6 -- Buffy wants to escape from her life and be a teenager again while Dawn wants to be treated like a grown-up. (Dawn the Vampire Slayer!)

- Buffy bodyswaps with the First Slayer.

- Willow bodyswaps with JFK during the Cuban Missile crisis.

- Buffy awakes to find herself as Alice in Wonderland – how would that story go differently if Alice were the Slayer?

- How would any popular literature go differently if Buffy or Xander or Willow (you get the idea) was bodyswapped into the story?

- The healing spell in What's My Line switches Drusilla and Angel's personalities, leaving Angel inside Drusilla's body without a soul and Drusilla inside Angel's body with a soul.


Comment with your fic prompts below!